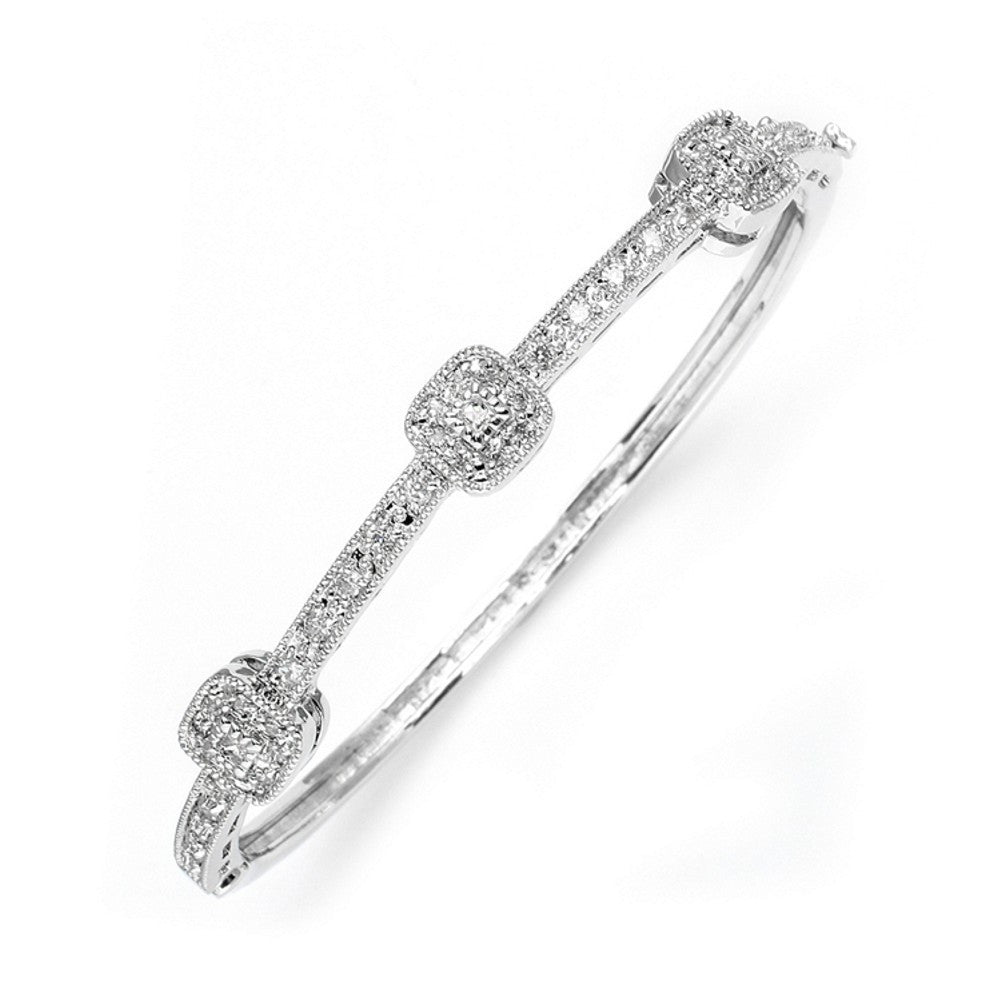 Vintage Cubic Zirconia Delicate Wedding Bangle
---
This 7in. vintage Cubic Zirconia bangle bracelet is plated in lustrous silver rhodium and has a safety clasp used in fine jewely.

With the breathtaking look of real platinum and diamonds, our 1/4in. h heirloom wedding bracelet enhances any special occasion!

This is a classic accessory that can be worn over and over. With its look of fine platinum and diamonds, this heirloom quality wholesale bridal bracelet is a must-have in your bracelet collection.


---
More from this collection
Liquid error (layout/theme line 423): Could not find asset snippets/spurit_uev-theme-snippet.liquid