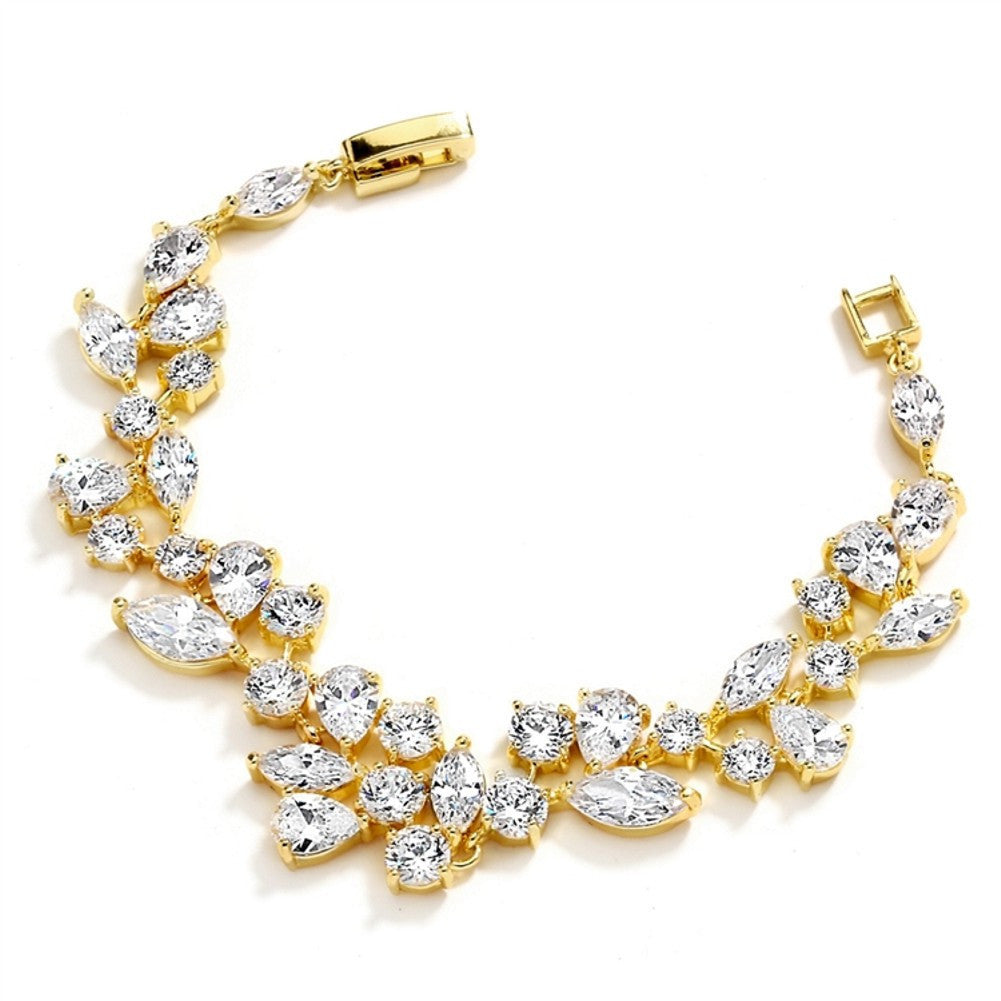 Top Selling Mosaic Shaped CZ Wedding Bracelet in 14K Gold Plating - Petite Size
---
Add a hint of vintage glamour to your jewelry case with this dazzling gold crystal bracelet. The abstract floral pattern is reminiscent of art deco design. This beautiful bracelet is perfect for any formal event, from weddings to prom to graduations.

Our glamorous 6 1/2in. bridal bracelet blends pears, marquise and rounds in an elegant, sparkling mosaic.

This 14K gold plated bracelet is also great for mothers of the bride or pageants.


---
More from this collection
Liquid error (layout/theme line 423): Could not find asset snippets/spurit_uev-theme-snippet.liquid