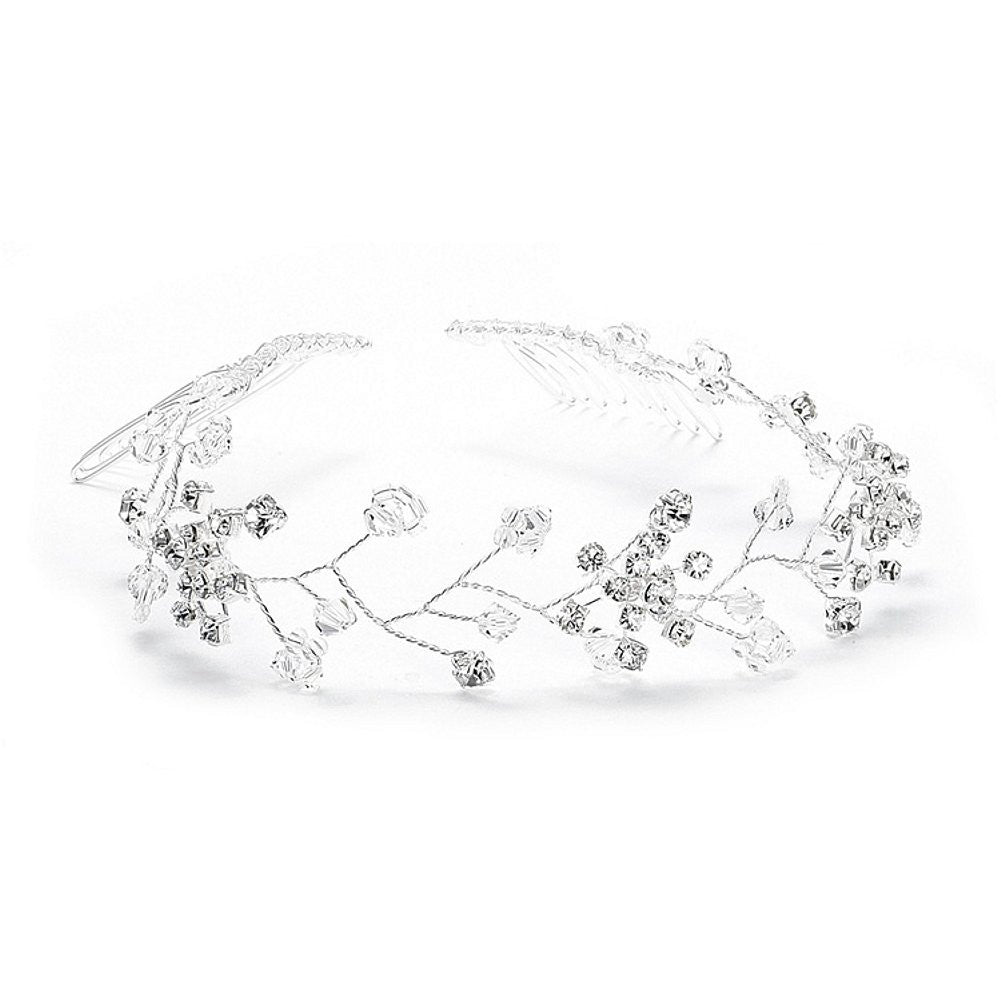 Swarovski Crystal Tiara Vine
---
This exquisite wedding tiara vine features a cluster of crystal flowers abounding with brilliant Swarovski crystal and rhinestone sprays.

The shimmering silver sprays on this flexible crystal hair vine can be positioned to accommodate any special occasion hairstyle.

Our clear crystal tiara vine is 12 1/2in. long x 1 1/4in. h with two silver combs. This top selling hair vine adds the drama of couture styling with understated elegance.


---
More from this collection
Liquid error (layout/theme line 423): Could not find asset snippets/spurit_uev-theme-snippet.liquid