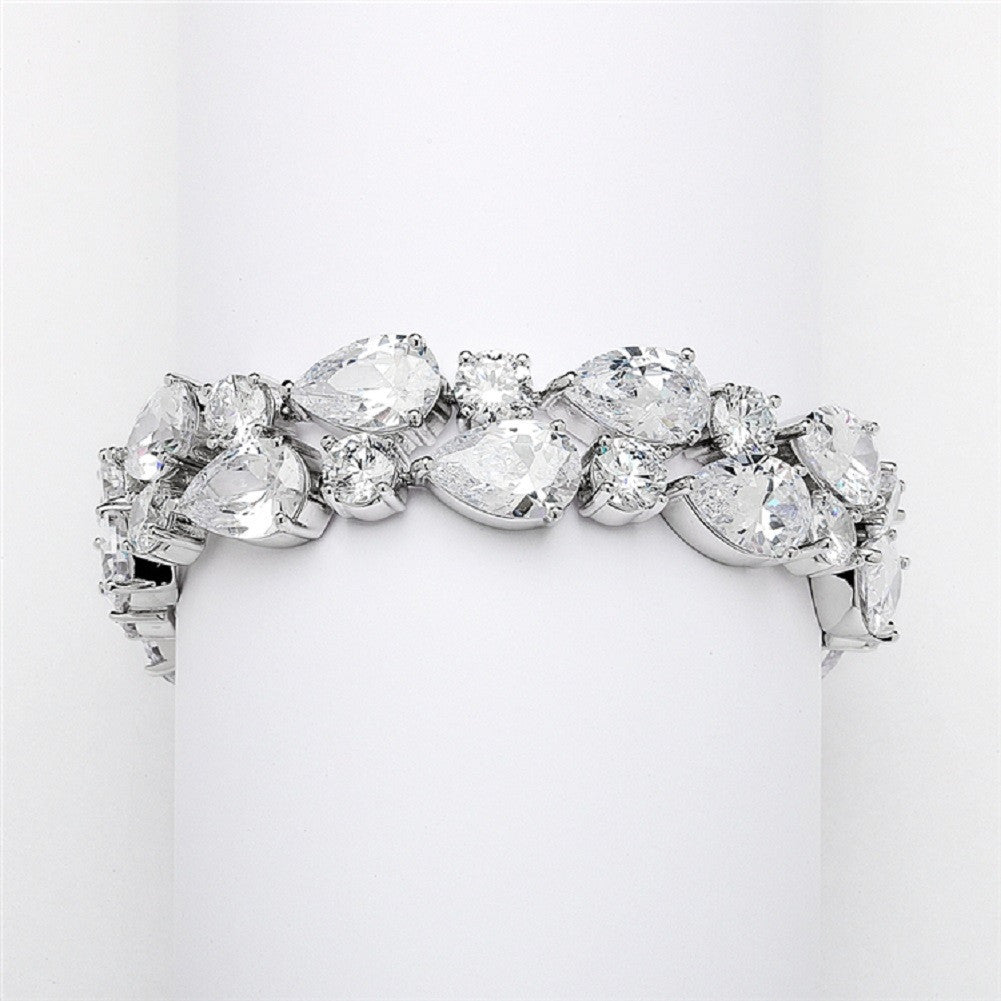 Red Carpet Bold CZ Pears Bridal Statement Bracelet in Silver Rhodium
---
Made with sparkling AAA-quality cubic zirconia, this beautiful silver wedding bracelet has the look of true heirloom jewelry.

At 6 1/2in., its petite size is perfect for brides or bridesmaids with smaller wrists.

Made with a mosaic of pear and round cubic zirconia, this elegant bracelet combines vintage style with modern design for a truly stunning bridal look!


---
More from this collection
Liquid error (layout/theme line 423): Could not find asset snippets/spurit_uev-theme-snippet.liquid