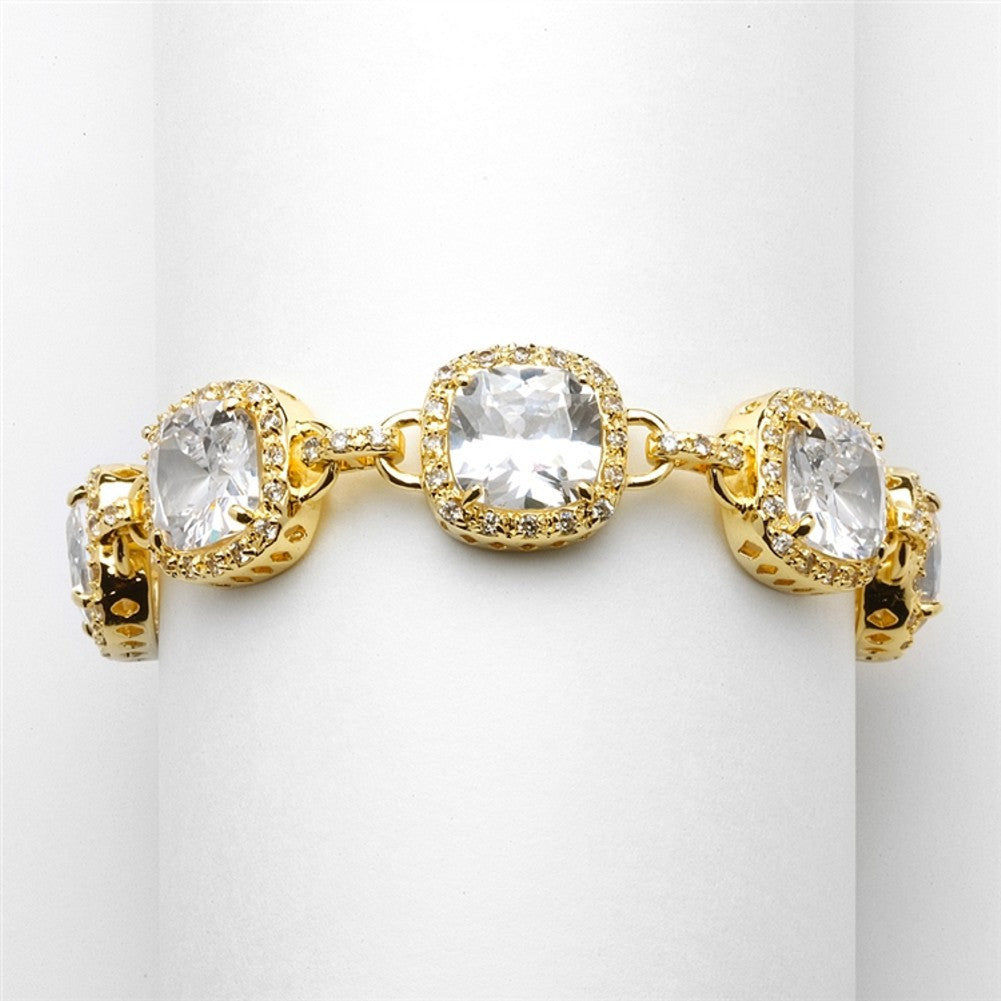 Magnificent Gold 6 1/2in. Popular Petite Length Cushion-Cut CZ Bracelet
---
This regal petite length 14K Gold plated bracelet is so beautiful! With its fine jewelry style safety clasp, this bracelet looks like genuine diamonds.

Our magnificent 6 1/2in. long x 9/16in. w 14K Gold plated Cubic Zirconia Bridal Bracelet boasts 7 brilliant Cushion CZ's framed with delicate pave.

Your customers will look like they stepped out of a 5th Avenue Jeweler!


---
More from this collection
Liquid error (layout/theme line 423): Could not find asset snippets/spurit_uev-theme-snippet.liquid