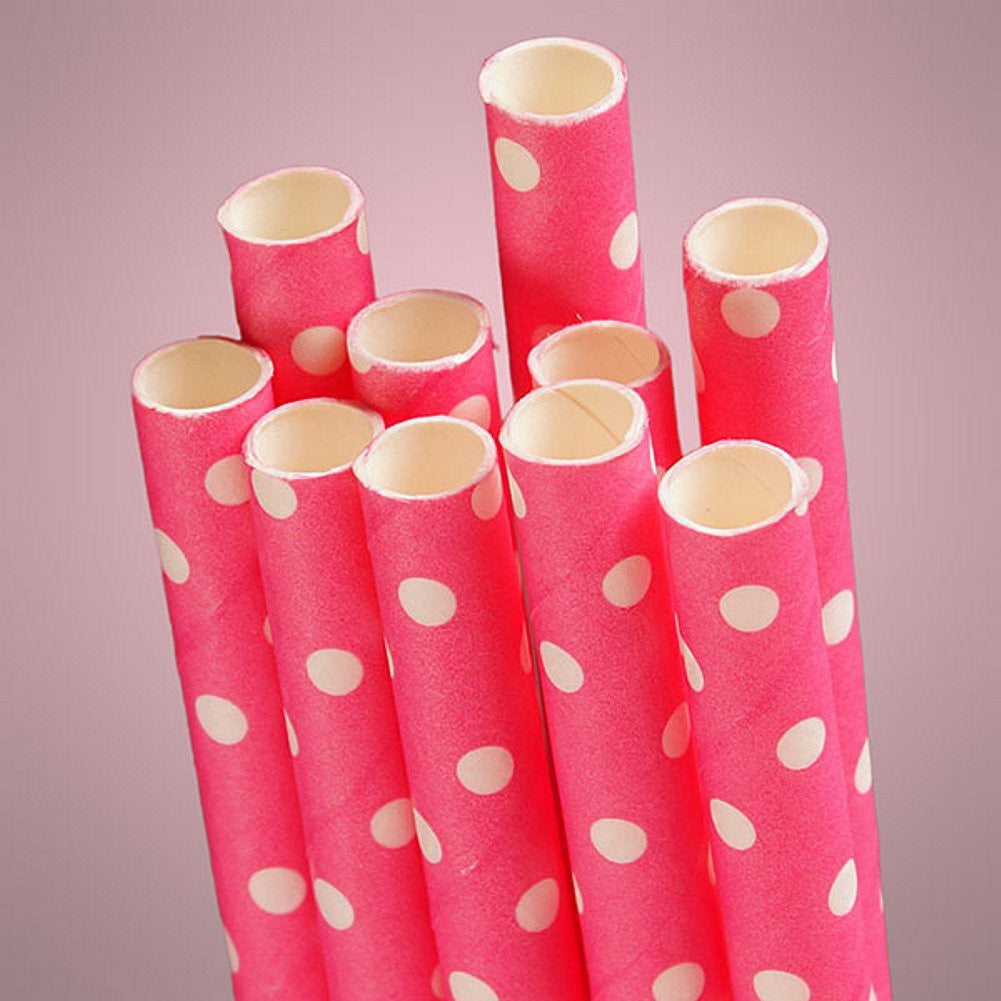 Hot Pink Polka Dot Paper Straws (Pack of 10)
---
Pretty paper straws are perfect with your favorite party drinks.

These festive straws are great for weddings, baby showers, birthday parties, graduations and other special events. Food safe ink and paper.

These cute Hot Pink straws measure 7 3/4in. long and are 1/4in. in diameter. Sold in a pack of 10 straws.


---
More from this collection
Liquid error (layout/theme line 423): Could not find asset snippets/spurit_uev-theme-snippet.liquid