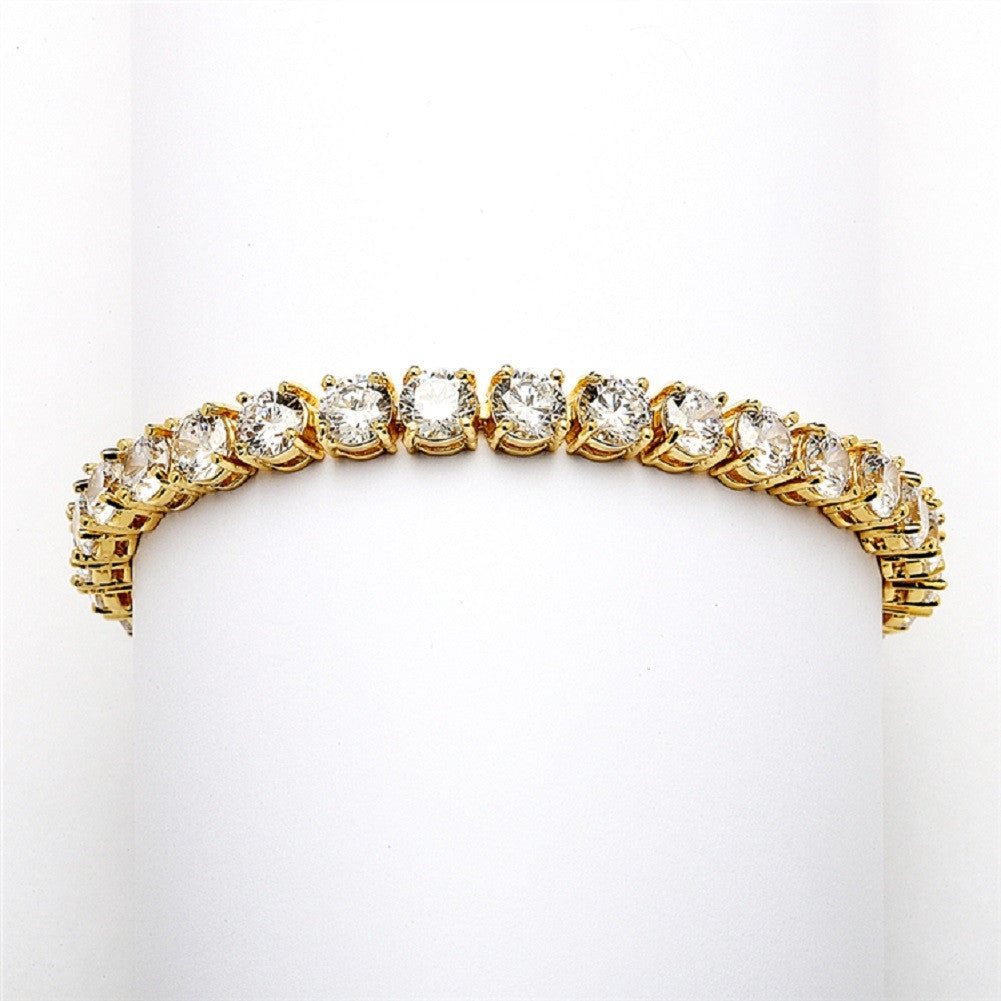 Glamorous 14K Gold Plated Bridal or Prom Tennis Bracelet in Petite Size
---
Made with top-quality CZ and plated in 14K gold, this elegant bracelet has the look of real diamond jewelry.

At 6 1/2in. long, this petite length bracelet will add true style and glamour to any wedding day! Perfect for petite wrists!

This petite bridal bracelet packs a lot of sparkle in its elegant and simple design. If you want the elegance of gold and diamond jewelry at an affordable price, order this bracelet today!


---
More from this collection
Liquid error (layout/theme line 423): Could not find asset snippets/spurit_uev-theme-snippet.liquid