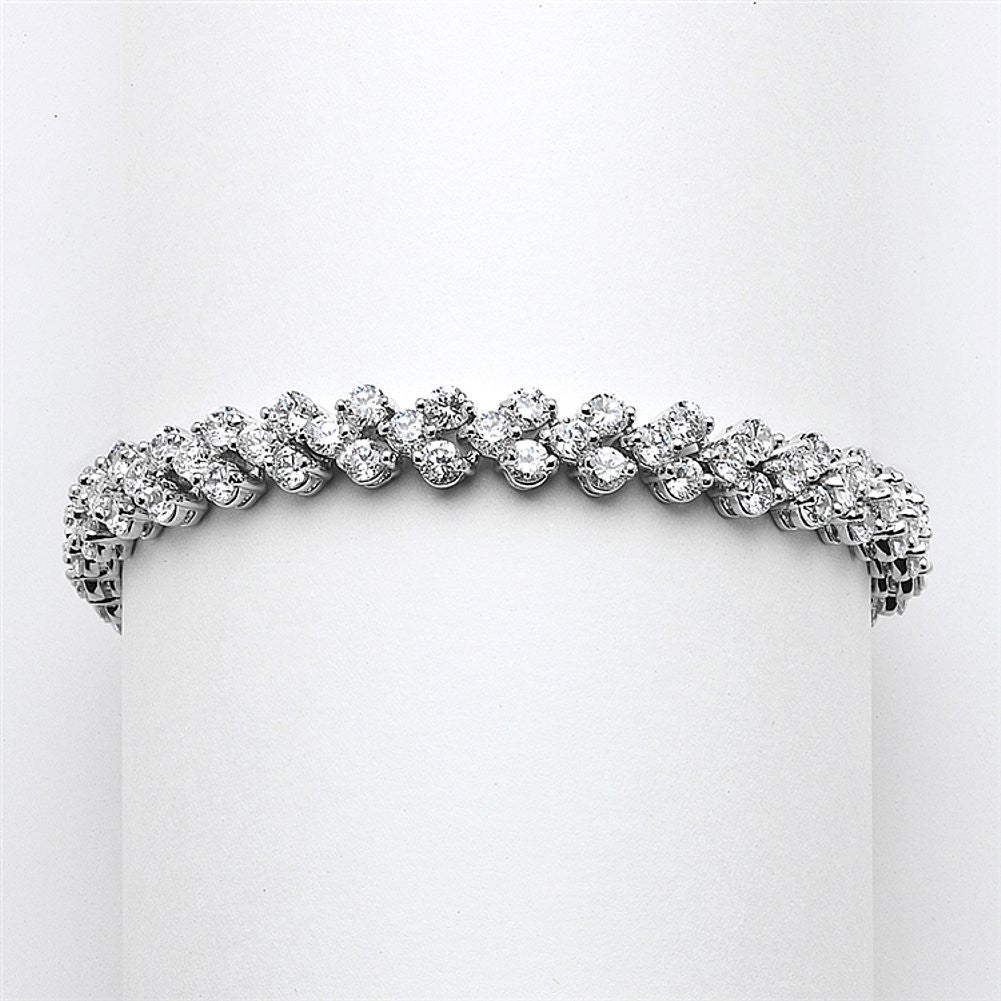 Elegant Silver Rhodium Cubic Zirconia Wedding or Prom Tennis Bracelet
---
Made with top-quality Cubic Zirconia and plated in silver rhodium, this elegant bracelet has the look of real diamond jewelry.

At 7in. long and 1/4in. w, this beautiful three-row tennis bracelet will add true style and glamour to any wedding day!

If you want the elegance of platinum and diamond jewelry at an affordable price, order this beautiful bracelet today!


---
More from this collection
Liquid error (layout/theme line 423): Could not find asset snippets/spurit_uev-theme-snippet.liquid