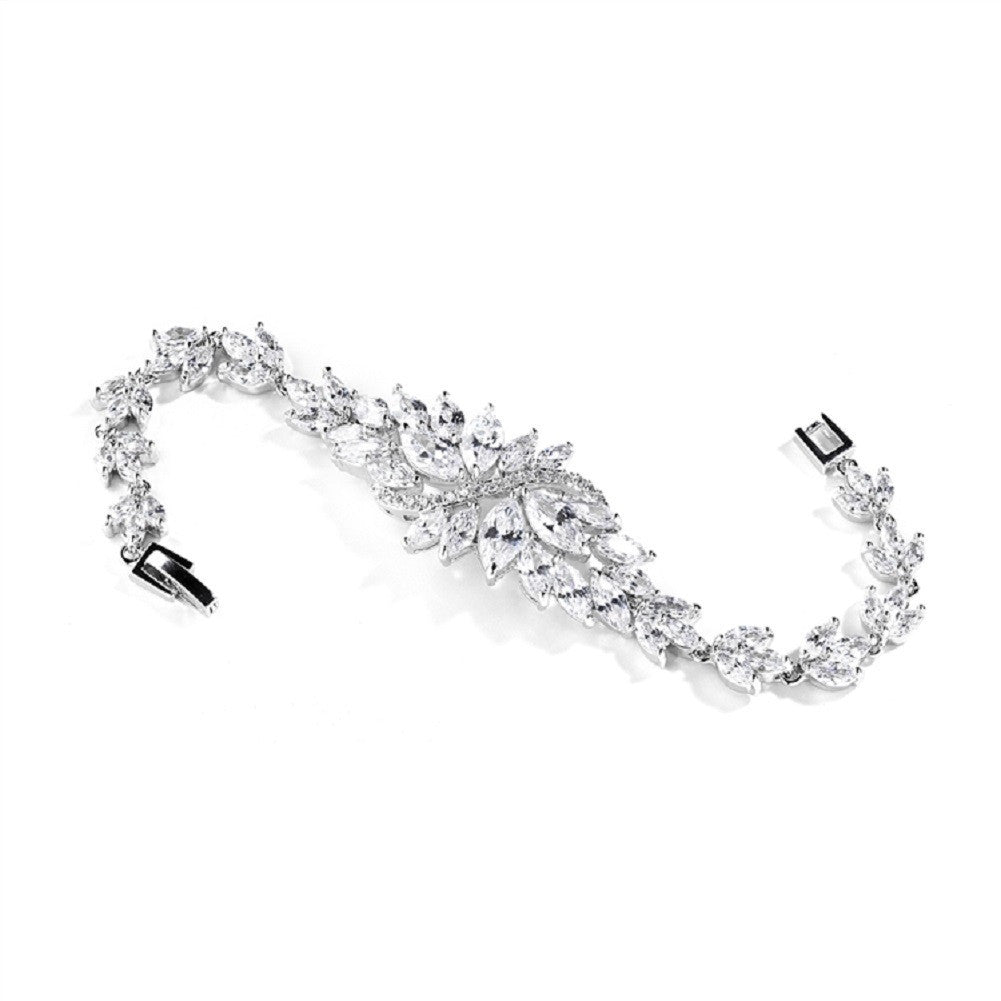 Cubic Zirconia Cluster Bridal Bracelet with Dainty Marquis Stones
---
Our sparkling Cubic Zirconia Bridal Bracelet features dainty clusters of marquis-shaped CZ's. This unique 7 1/2in. bracelet is the perfect accessory for brides, bridesmaids, mothers of the brides and proms.

These striking bracelets are a must have for your jewelry collection and are sure to delight anyone who lays eyes on it!

This popular 7 1/2in. wedding bracelet is 3/4in. wide at the center and is plated in Genuine Silver Rhodium for the look of real diamonds.


---
More from this collection
Liquid error (layout/theme line 423): Could not find asset snippets/spurit_uev-theme-snippet.liquid