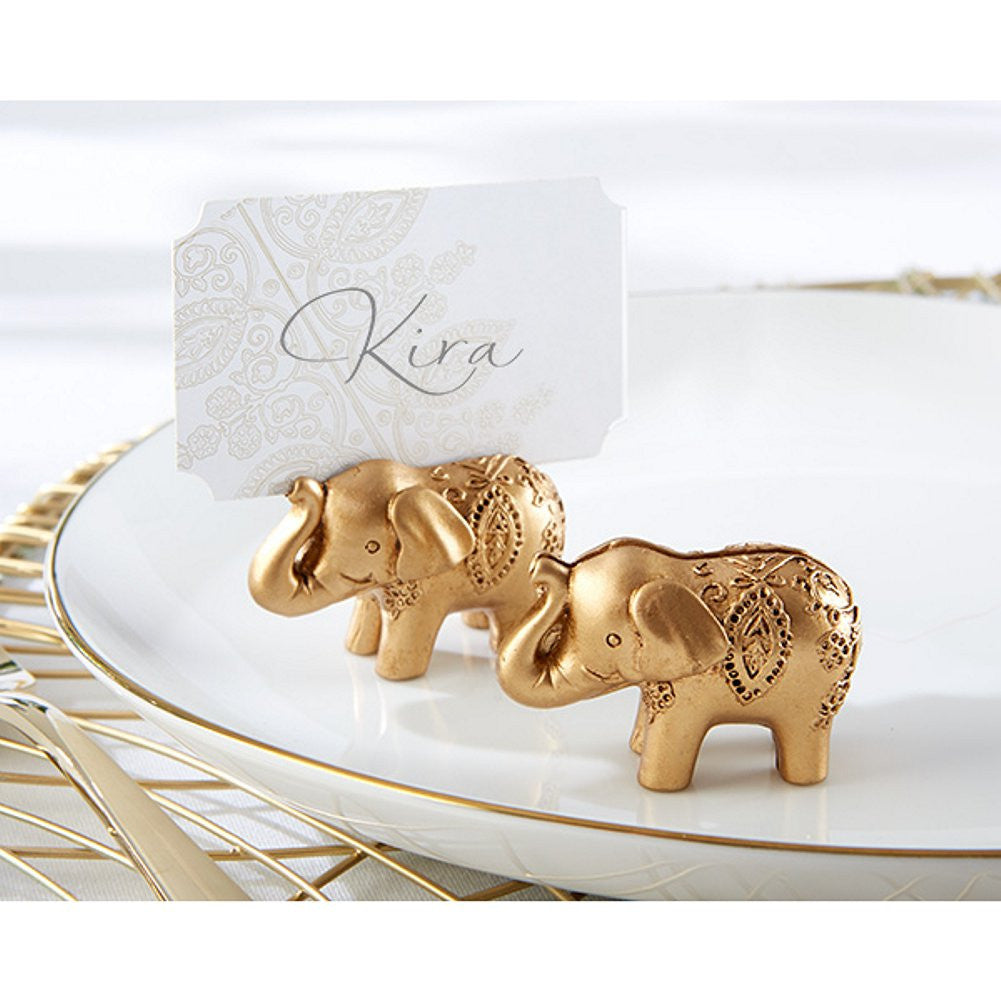 Lucky Golden Elephant Place Card Holders
---
How lucky your friends and family will feel when they see these Lucky Golden Elephant Place Card Holders at your beautiful jewel tone wedding or Indian bridal shower! Just imagine how lovely these golden place card holders will look on your guest tables.

Even better, your loved ones can take these elephant wedding favors home to serve as a keepsake memento of your special day.

Antique gold resin finish with embossed decorative detail. Measures 1.75in. w x 1.25in. h (at highest point). Comes with coordinating cards.


---
More from this collection
Liquid error (layout/theme line 423): Could not find asset snippets/spurit_uev-theme-snippet.liquid