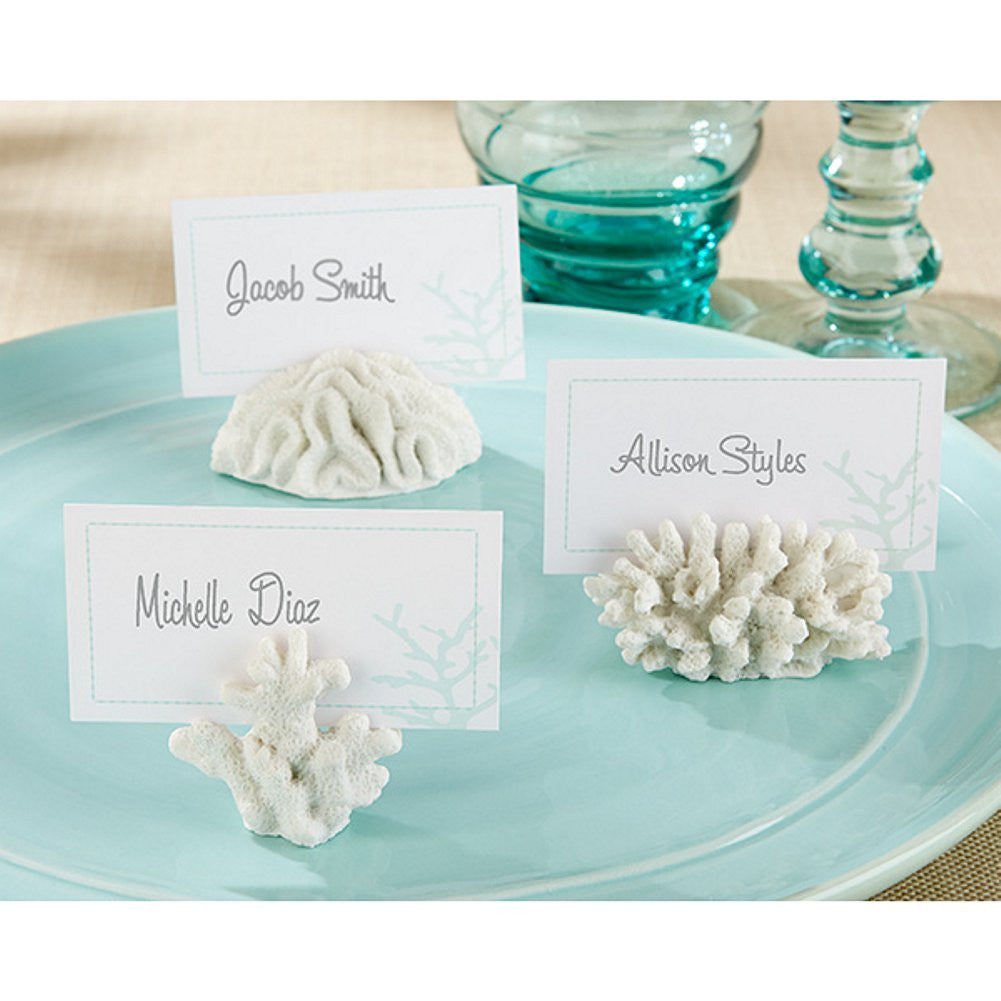 Seven Seas Coral Place Card or Photo Holder
---
The most intriguing sea-floor decor now decorates more! Create a deep-sea dream of a tabletop with these clusters of coral at your special event, bringing with it an ocean of thanks to every guest.

Remarkably detailed, resin clusters of coral with slot for place card or photo. Includes clusters of coral in three assorted designs. Aqua-accented, coral-themed place cards included.

Largest of the three designs measures 1 1/4in. h x 2in. w.


---
More from this collection
Liquid error (layout/theme line 423): Could not find asset snippets/spurit_uev-theme-snippet.liquid