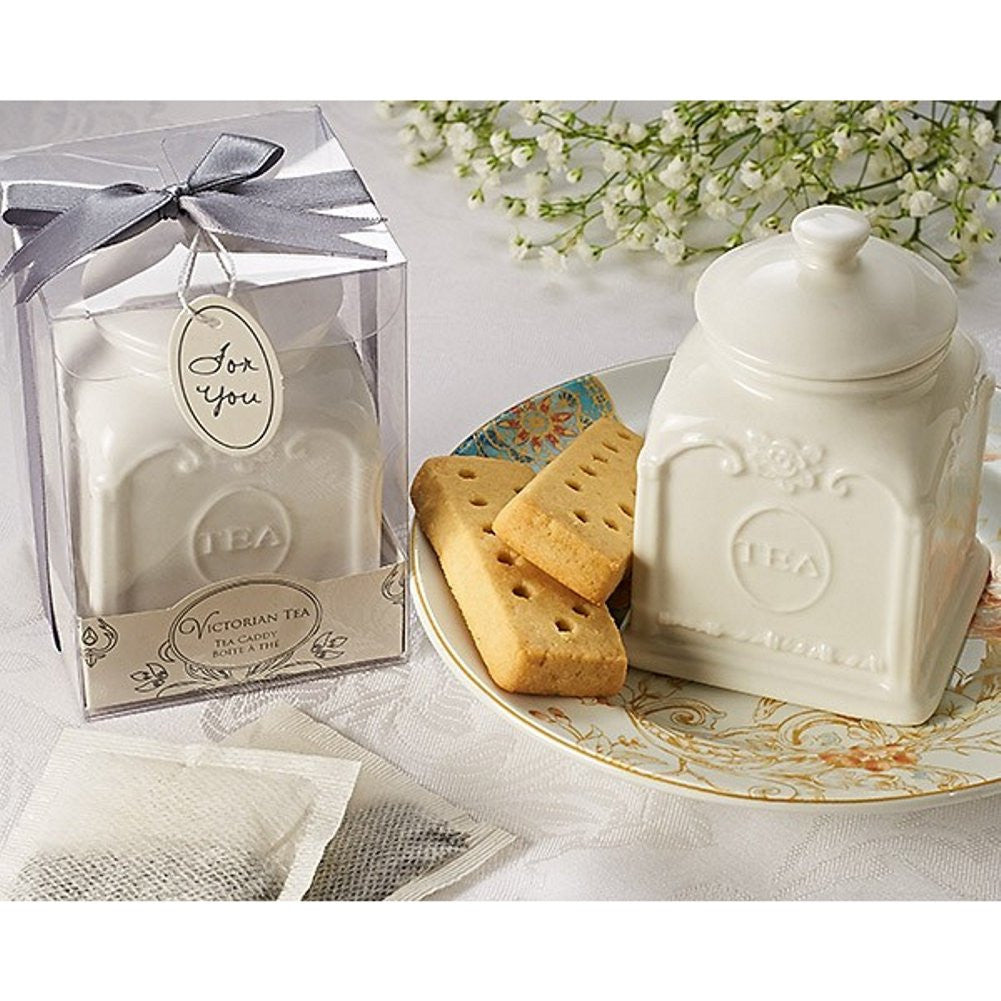 Victorian Tea Porcelain Tea Caddy
---
Tea time anyone? You'll always be ready with this artfully detailed Victorian-style tea caddy in soft white porcelain. Wonderfully practical, too, this tea caddy can hold loose leaves or tea bags as you please. A perfect party favor for weddings, showers or any special occasion where quality gift giving is of highest priority. Don't your guests deserve it?

Square base with detailed Victorian-era antique styled sides including Tea inscription on opposite sides. Removable round top lid with handle for easy opening. Elegantly presented in clear plastic window gift box with silver satin ribbon and top bow. Includes matching For You gift tag.

Made of high quality porcelain. Holds approximately 8 tea bags. Packaged favor dimensions approx. 2.75in. x 2.75in. x 4" (7 x 7 x 10 cm).


---
More from this collection
Liquid error (layout/theme line 423): Could not find asset snippets/spurit_uev-theme-snippet.liquid