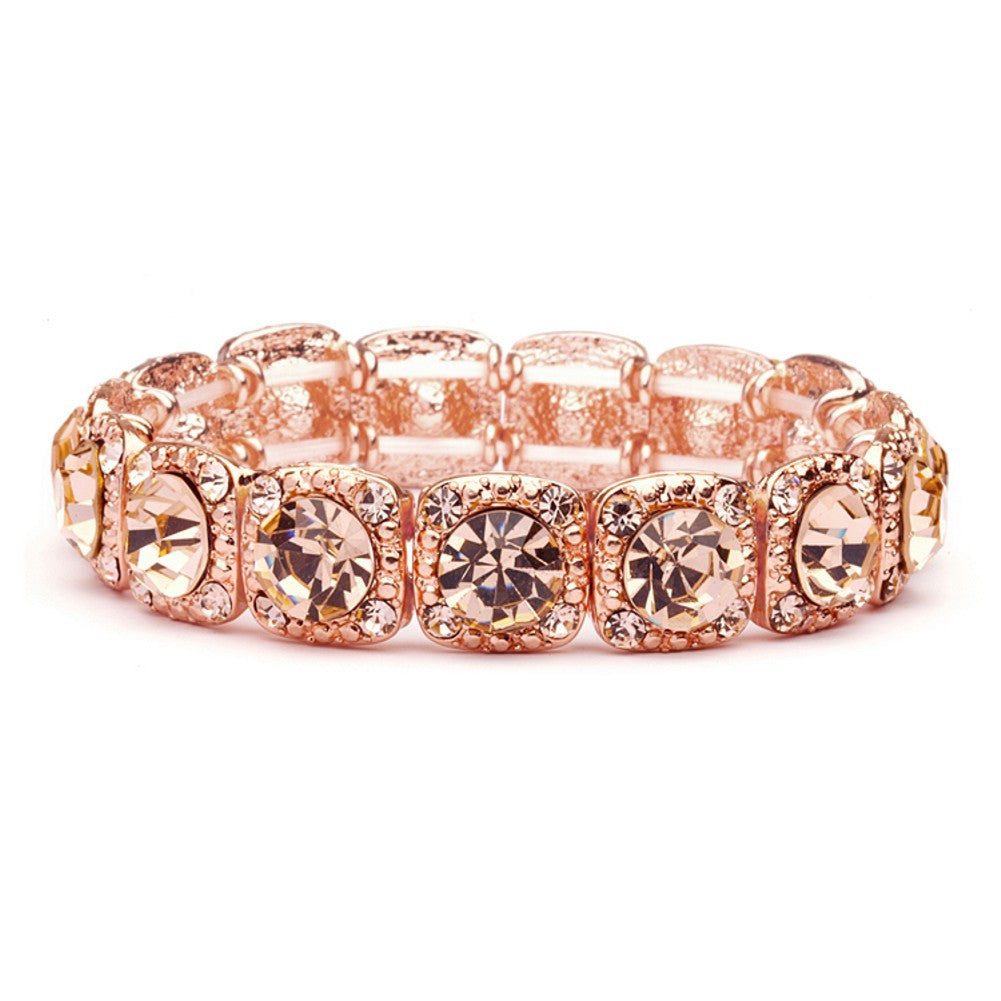 Rose-Gold Coral Color Bridal or Prom Stretch Bracelet with Crystals
---
This top-selling stretch bracelet with light coral peach colored crystals in Rose Gold plating is the perfect high fashion jewelry for couture bridals, bridesmaids, prom or homecoming dresses in coral, blush or pink champage.

Our 1/2in. w stretch bracelet plated in striking Rose Gold is available at a great price!

This sparkling bracelet would be a great addition to your jewelry collection!


---
More from this collection
Liquid error (layout/theme line 423): Could not find asset snippets/spurit_uev-theme-snippet.liquid