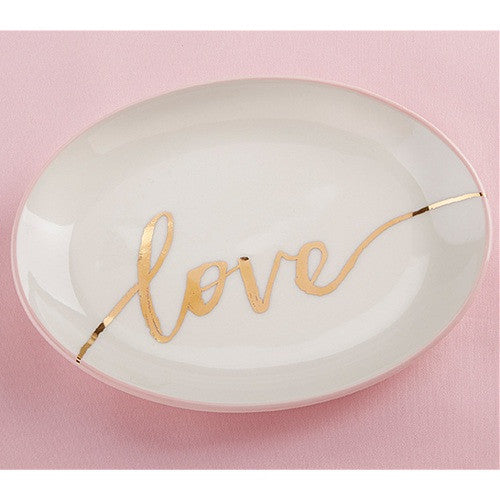 White Love Trinket Dish With Gold Foil Print
---
The Love Trinket Dish features the word "love" printed in shimmering gold foil in the center of the dish. Able to hold jewelry, candy, change, and so much more, this is a gift that can work alone or along with gift bags!

White ceramic oval trinket dish accented by a pink border features a gold foil script spelling out "love" across the center of the dish.

Measures 5.8" w x 0.8" h x 4.3" d. Hand wash only.


---
More from this collection
Liquid error (layout/theme line 423): Could not find asset snippets/spurit_uev-theme-snippet.liquid