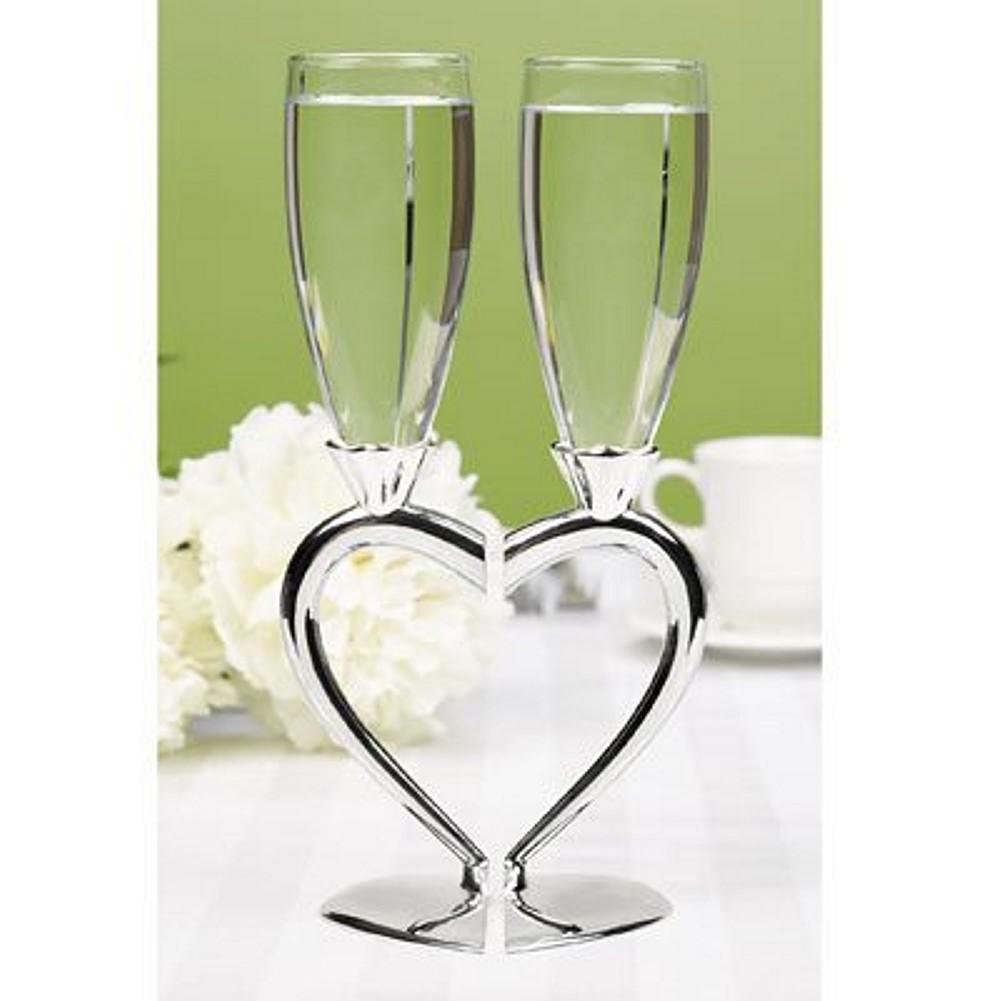 Interlocking Silver-Plated Champagne Flutes
---
These Interlocking Silver-Plated Champagne Flutes are so beautiful.

Fine hand-craftsmanship goes into individually blown flutes and the silver-plated, heart-shaped stems. These two glasses are symbolic of every couple united in marriage. Separately they stand alone, yet together they fit seamlessly to form a stronger union.

Silver-plated heart-stem toasting flutes, 10in. tall. Set of two.


---
More from this collection
Liquid error (layout/theme line 423): Could not find asset snippets/spurit_uev-theme-snippet.liquid