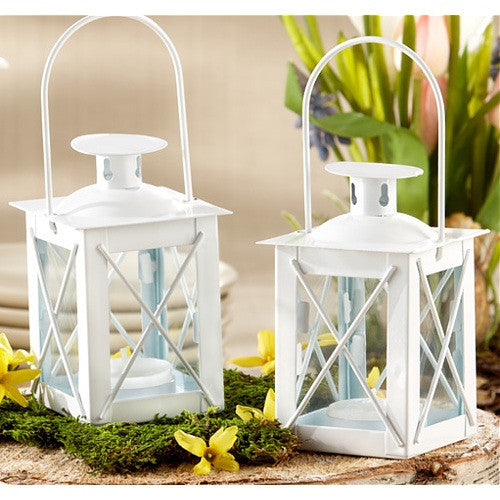 Luminous White Mini Lantern (1)
---
Let memories of your perfect day light the way. These perfectly charming and practical mini-lanterns are the ideal favor. They add mystery and height to your table decor, while impressing your guests with their substance and thoughtfulness. Each aluminum lantern stands 5" high with a removable lid that makes lighting the replaceable tea light easy.

Lantern height: 4.52" without handle, 6.69" with handle.

Glossy white finish.


---
More from this collection
Liquid error (layout/theme line 423): Could not find asset snippets/spurit_uev-theme-snippet.liquid