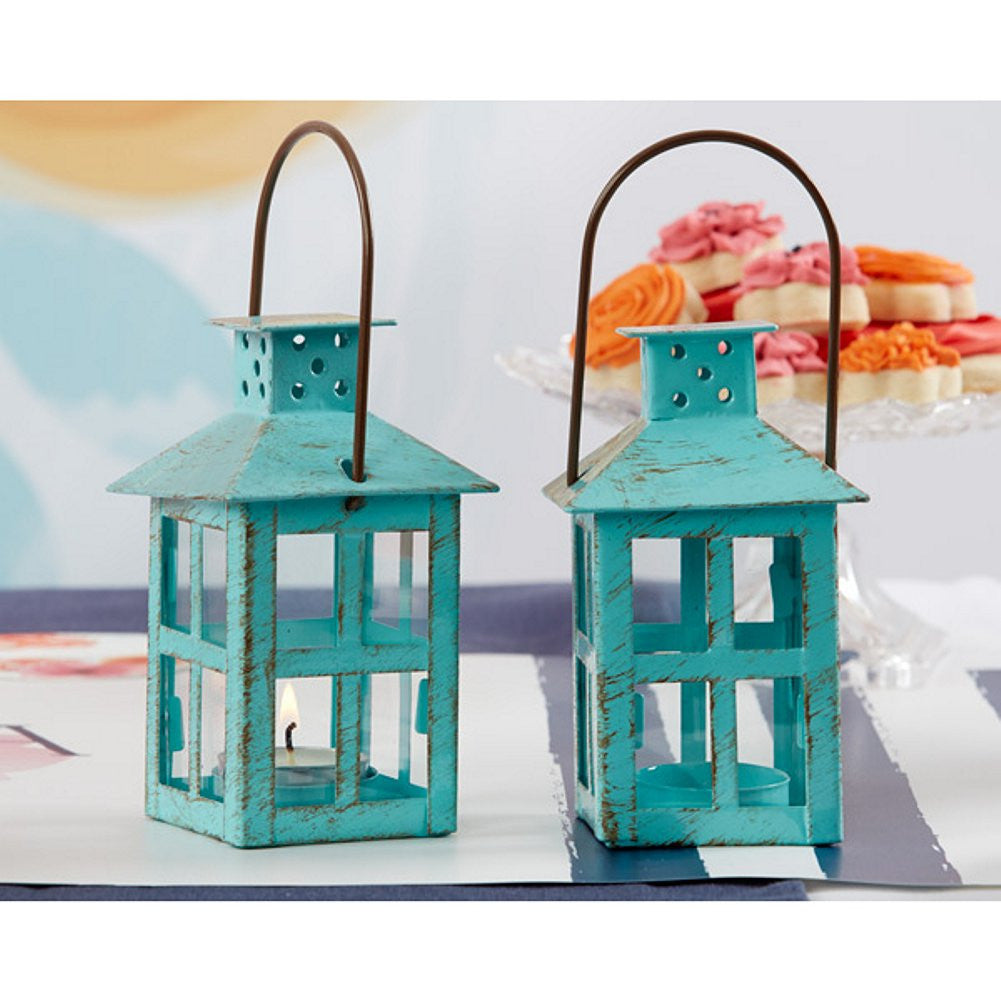 ---
Perfectly charming and positively practical, this Vintage Blue Lantern lights the way to guest tables at your wedding reception.

Create a shabby chic centerpiece by adding a few mercury glass votive holders or a mason jar bursting with bright flowers (not included).

Charming metal lantern with distressed finish and removable lid for easy access to tealight. Available in blue. Measures 3in. w x 3in. d x 3in. h.


---
More from this collection
Liquid error (layout/theme line 423): Could not find asset snippets/spurit_uev-theme-snippet.liquid