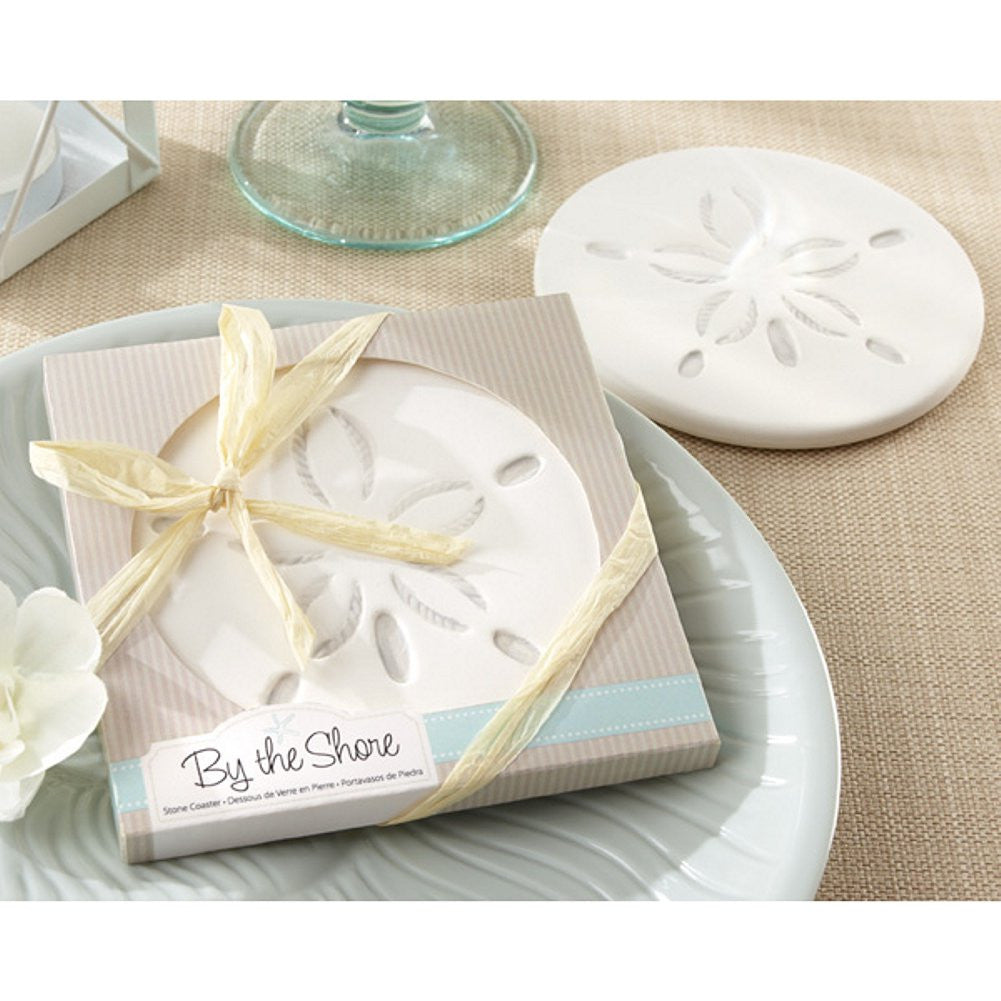 By The Shore Sand Dollar Coaster
---
One of the best souvenirs from a breezy walk on a sun-drenched beach is now a cool coaster favor! When guests get a glimpse of Kate Aspen's trend-setting, stone sand dollar coaster, they'll pick it up and pocket it!

Single, round, white, stone coaster with iconic sand dollar design. Four protective feet prevent surface damage. Sand dollar measures 1/4in. h x 4in.

Gift presentation includes showcase gift box with subtle ligh-gray and dark-gray stripes, an aqua-blue accent and a natural raffia ribbon and bow. Gift box measures 4 1/4in. square.


---
More from this collection
Liquid error (layout/theme line 423): Could not find asset snippets/spurit_uev-theme-snippet.liquid