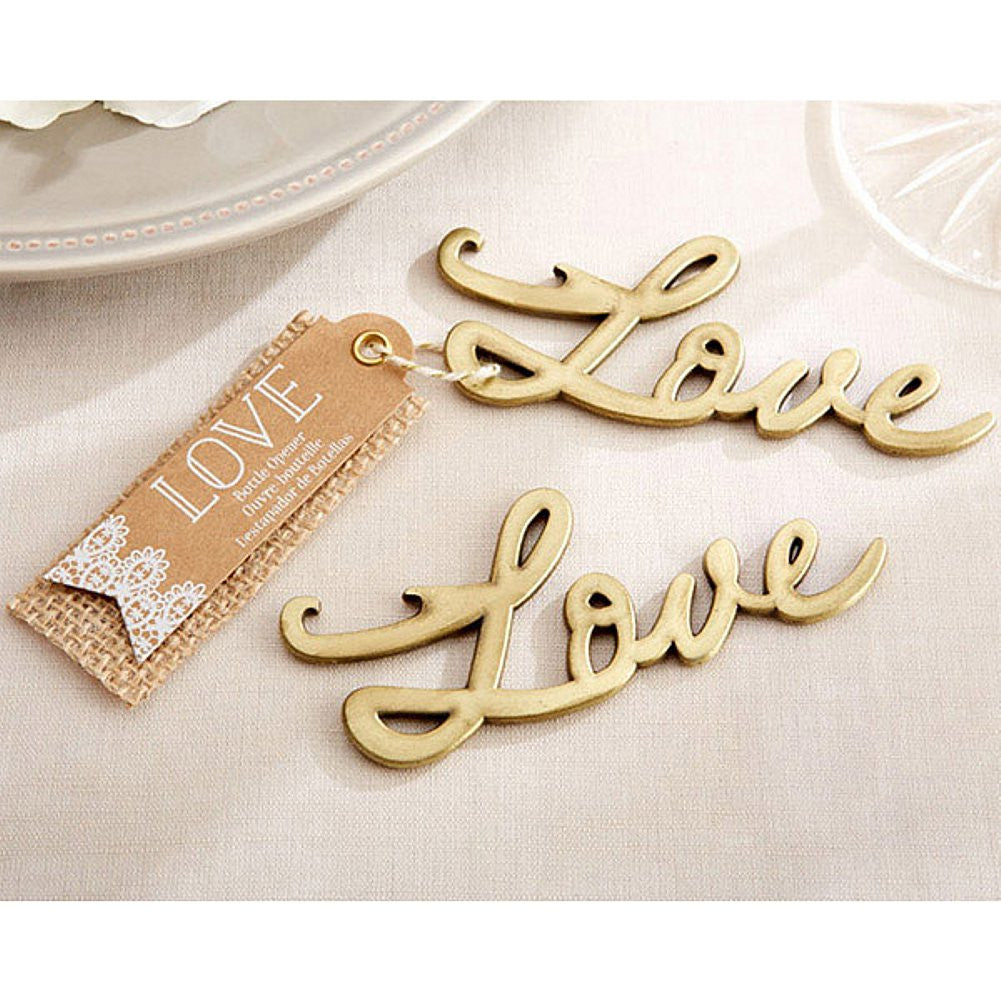 Love Antique Gold Bottle Opener
---
You've found your love. Now find a party favor that makes your heart skip a beat! This Love Antique Gold Bottle Opener is a thoughtful keepsake that will remind guests of your special occasion every time they pop open a drink!

Vintage-inspired antique gold Love bottle opener. Decorative burlap-backed kraft gift tag with delicate doily design and Love printed in white.

Measures 3.75in. w x 1.5in. h.


---
More from this collection
Liquid error (layout/theme line 423): Could not find asset snippets/spurit_uev-theme-snippet.liquid